As a huge chunk of glacier fell into the water below, Raymond Besant couldn't help but view the moment as "bittersweet".
It was what the crew expected as they camped out for weeks in the cold of Greenland, battling the elements and getting to grips with the 24-hour sun.
They had observed smaller sections of the calving glacier before, but it looked different.
"Watching the front of the glacier calve was a bit addictive," Mr Besant said.
"We thought we were seeing some big chunks coming off, but it wasn't really until the really big chunk came out that we realized it was a much bigger scale than anything we had done so far. .
"It was bittersweet. We wanted it to happen so we could film it, but then we thought about what it means, what we saw in front of us, the faster calving rate due to climate change.
Watching the ice fall, Mr Besant saw firsthand why his involvement in the BBC's Frozen Planet II was so important.
The ice cream parlor
Mr Besant, based in Orkney, feared a summer without work until just an hour after his last cancellation he got the call inviting him to join the Frozen Planet II crew filming the calving of the glaciers at the Greenland.
As a freelance photographer and videographer with a passion for wildlife and the natural world, he didn't have to think twice before agreeing.
"I'm interested in wildlife," he says. "Even if I wasn't doing this kind of work, I would still be birdwatching or something, so combining that with filming and being creative is really what drives me."
After being quarantined on the island for a week prior, the team flew by helicopter along the three-mile length of the glacier which they would watch through a lens for the next three weeks.
Mr Besant said: 'It was quite spectacular. You don't realize how big he is until you see him in real life.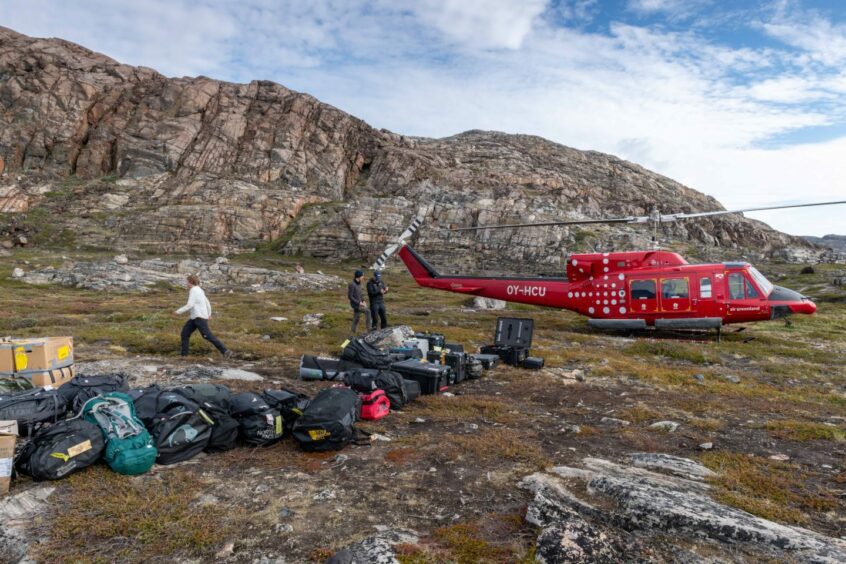 To remain vigilant
For three weeks, the team worked seven-hour shifts, alternating between sitting behind a camera pointed at the glacier, waiting to intervene if something major happened, and catching up on sleep.
Sleep was difficult as the constant sunlight and excitement made it difficult to doze off.
"It was a weird fatigue," he added. "Somehow you don't really want to fall asleep, it's bothering your head a bit."
Mr Besant said he didn't mind sitting behind the camera as long as he had a hot drink to keep him going.
"There's nothing like a hot cup of tea or coffee in the middle of your shift to kickstart you," he said.
"I like the waiting part sometimes, there's nothing else you can do, so you calm down and concentrate. Even when you're tired, you still have to be aware of what's going on around you. of you, especially with this shoot, because the glacier could have disappeared at any moment.
Another thing that kept the crew alert was a lone arctic fox that came to visit and sniff as they took the night shift.
Having photographed wildlife around the world, Mr Besant said one of the hardest parts of his job is remembering to experience things beyond the lens.
He said: "One of the things I don't like so much about it is trying to appreciate what's going on in front of you while filming, it's hard. Then you think about what you saw and realize how amazing it was.
Start conversations
The team's objective was to film the calving of a large glacier to contribute to Frozen Planet II's overall message about the impact of climate change on the coldest regions of the world.
Mr Besant said: 'I think what Frozen Planet II has tried to do is get across what's happening with climate change through stories rather than saying 'look how bad it is'. severe ".
"It can be quite an abstract concept, on a day-to-day basis a lot of people don't see the immediate effects. I think people react more to that rather than unhappiness and sadness.
He added that he has always tried to send a message through his photography, sparking conversations like those covered in the series.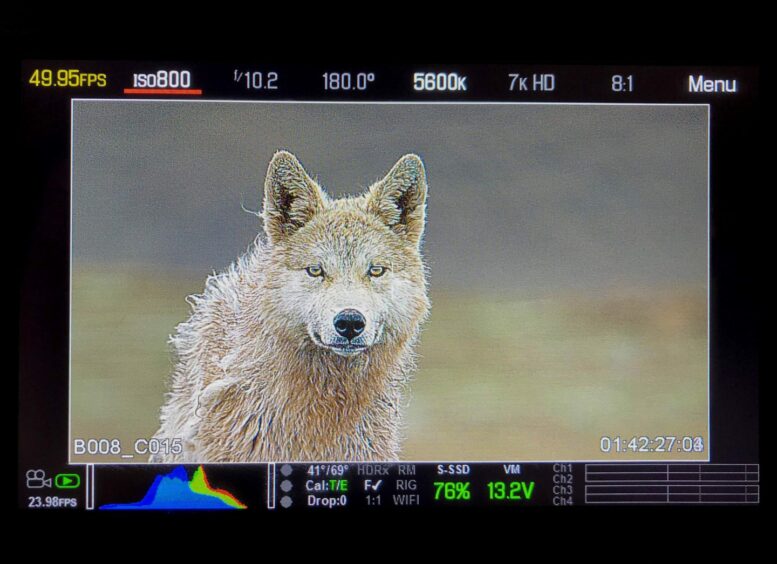 "I try to produce work that conveys some sort of message about an environmental issue, whether it's an individual species or something bigger like climate change," he said.
"It's about figuring out what you can do that makes sense. Is it better to do things on an individual basis or to push for more changes at the government level?
"It's an important series right now to start those conversations."
You can watch Frozen Planet 2 on BBC One on Sundays at 8 p.m. The glacier calving episode in which Mr. Besant was involved is on BBC iPlayer here.
Already subscribed? Login
[What it takes to create stunning Frozen Planet II footage]
[[text]]