LOUISVILLE, Ky. (WDRB) – A group of Jefferson County Public Schools coaches are teaching their players basketball skills and life skills that will help pave the way for success later in life.
Boys' basketball teams from two Louisville high schools — Waggener and Atherton — are heading to Michigan for a basketball tournament next week thanks to a group of 40 coaches who have formed a nonprofit organization called KCARE.
KCARE (Kentucky Coaches Advancing Racial Equity) is a nonprofit group formed two years ago that works "to improve race relations and break down stereotypes and barriers of racial equity." Waggener High School boys' basketball assistant coach Michael McDonald is president, and Doug Bibby, boys' basketball head coach and varsity algebra teacher at Central High School, is vice -President. Coaches formed the group in the wake of Breonna Taylor's death to provide more support for their players, and some even took part in racial protests.
Coaches also want to be advocates and mentors for their players as they try to show them what life after high school can be like with a college degree or career path.
Atherton head coach Mark Tudor said he gets a lot of personal satisfaction coaching his players in KCARE.
"It's the most enjoyable thing about my job, is knowing that I can help children who may not have the same family environment at home in which I grew up or in which to other kids can grow up," he said. "And to show them that there's a different way of doing things, there are different things that you can go and see and do because anyone can go do it."
While in Michigan, teams will visit Sleeping Bear Dunes State Park, where they will have the opportunity to kayak, dune climb and swim.
Waggener head coach Bryan O'Neill believes the trip will provide players with a different racial perspective.
"They have to interact with young men who live in a community where it's like 96% white," he said. "And by bringing these young men together, we feel like we're starting to break down the barriers."
Chris Talbott, a senior who plays for Atherton, is looking forward to the trip.
"I'm a little nervous and excited," he said. "It looks like it's going to be a fun trip. Coach and I have been discussing it for the past few days."
Two years after the group's inception, KCARE has already brought its members together with Division I college coaches, police officers and other community leaders to "establish dialogue and motivation for black players, many of whom have no strong support system at home and have witnessed or experienced violence in their community."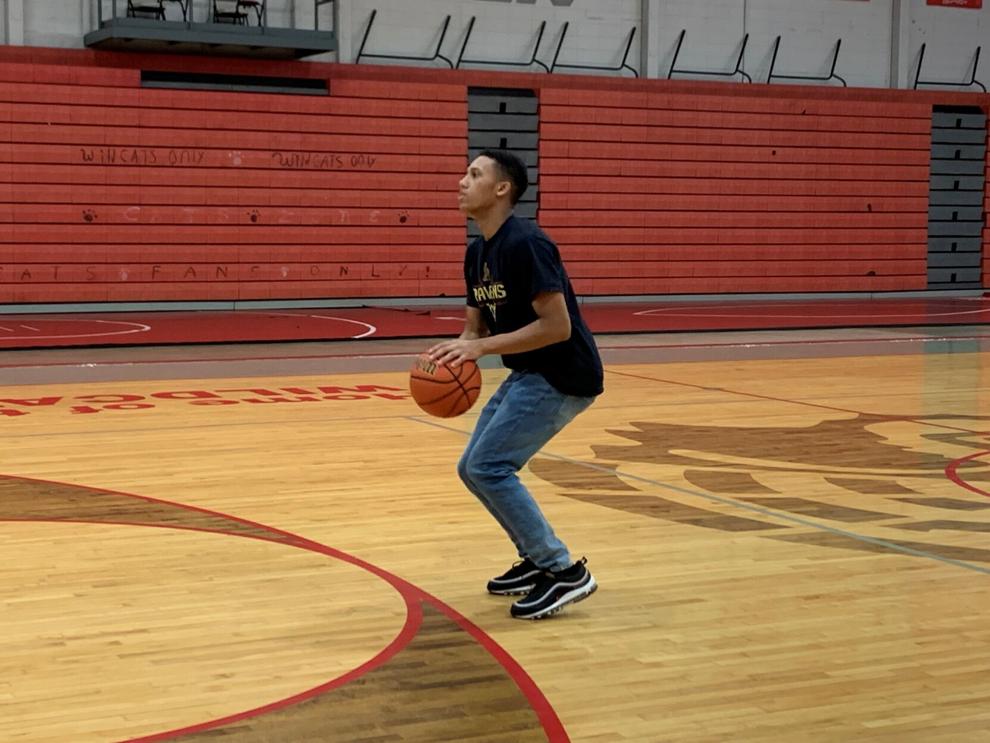 The goal is to create opportunities for players after they finish playing high school and/or college basketball by helping them develop life and career skills. Bibby — who has coached NBA players Rajon Rondo, D'Angelo Russell and Jay Scrubb — knows most players won't be able to make a career out of basketball.
"Out of 10,000 high school basketball players, only two or three make it to the pros," Bibby said in a written statement. "I encourage my players to dream big and work hard, but I also try to get them thinking about college, career preparation and being a role model for the next generation."
McDonald said next week's journey is about bringing together "black and white players to break bread together, experience nature and compare life's notes."
The non-profit group needs donations to continue its mission. If you want to help, Click here.
Copyright 2022 WDRB Media. All rights reserved.