Microsoft has been pretty selective with the titles it releases on the Xbox Series X|S over the past two years. The Xbox Series X is reasonably popular in the community. However, the Series S was criticized for not running games properly.
ADVERTISING
The article continues below this ad
The argument that the Xbox Series S was unable to play Gotham Knights effectively is now gaining traction. And that to maintain the stability of most AAA games, it actually hinders the performance of the games. But are the claims true? An expert says, yes.
ADVERTISING
The article continues below this ad
Is the Xbox S really holding back NextGen games, especially Gotham Knights?
Well, the argument might sound absurd but, according to Gotham Knight's playerbase, the Xbox S isn't running the game to its full potential. This was described mainly by the fact that the Series S is not intended for such heavy games, but rather the Series X.
So, to prove the same, Xbox developer MVG explained to SpawnWave, "Well, it's all about memory, isn't it? So Series X has 16 gigabytes of gddr6 and Series S has 10 gigabytes of gddr6. Between those two systems, it's a pretty big gap, right? Six gigabytes of RAM, I mean. Think of the Switch [Nintendo] you have four gigabytes on a Switch, so six gigabytes taking that away from a developer is something I think a lot of them won't be happy about anyway.
This basically means the Series S doesn't even have the right amount of specs for games like Gotham Knight. But the fact that it is allowed to run the games on it surely shows how advanced it was when it was released.
What can be the solution?
ADVERTISING
The article continues below this ad
The major problem facing the console is low FPS caps. With most games locked at 30fps, most gamers don't enjoy running a high fps game with such a small cap. So they ask for something more to add, and what can you ask for? Well, a patch may be on the way to allow the console to trick games into thinking it's making the most space for them.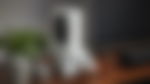 While another trick can be to ask the video game developers to create an S-series specific game setting for the console to run. Apart from that, buying a new console can be considered as an option, which would not be user-friendly.
ADVERTISING
The article continues below this ad
What do you think about this? Let us know in the comments below.